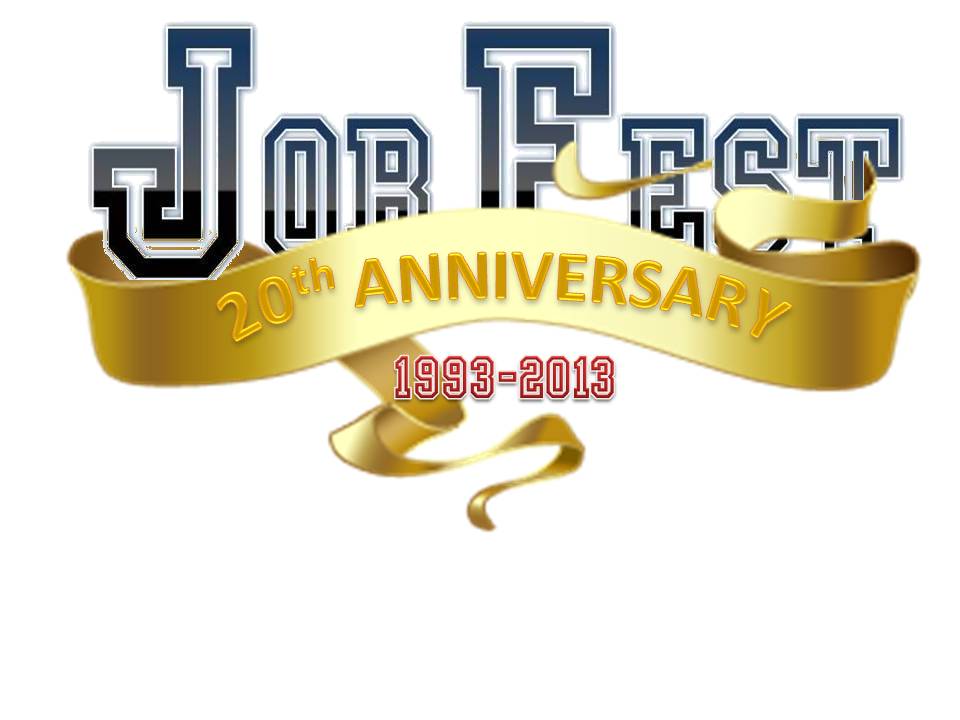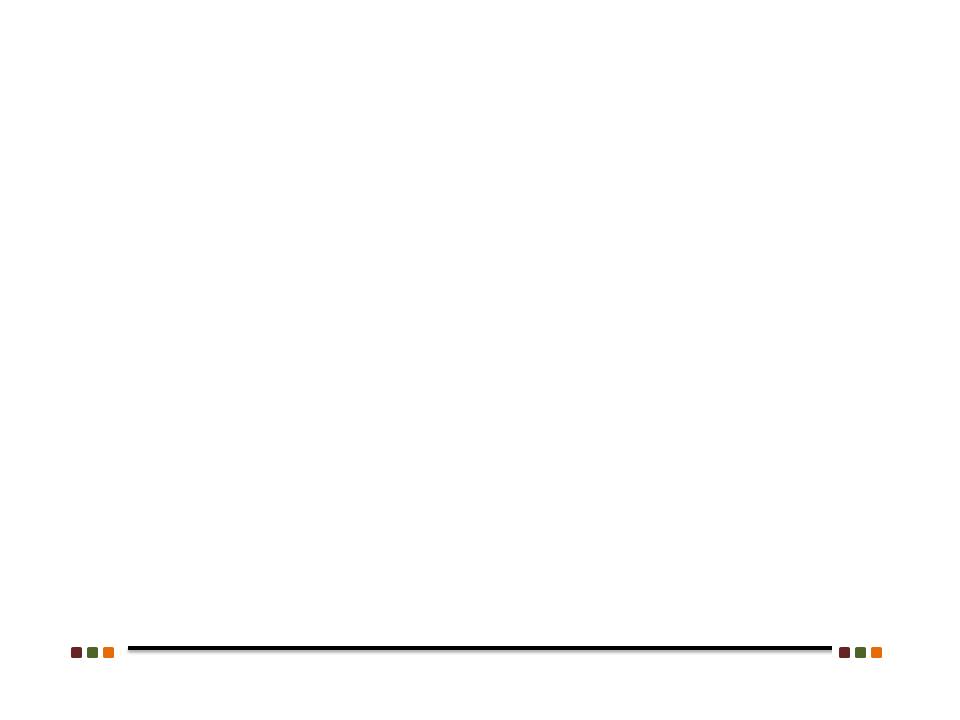 Job Fest is brought to you through funding provided by the Government of Canada and the Province of New Brunswick through the Canada-New Brunswick Labour Market Agreements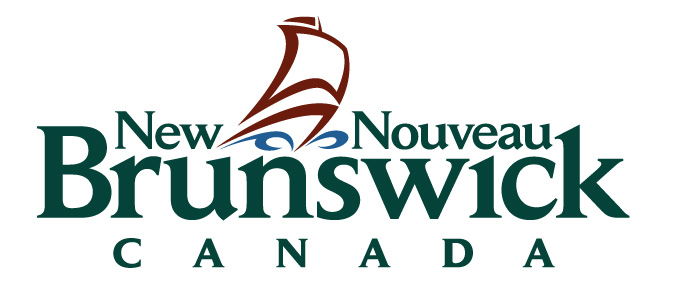 What is Job Fest?

What Exhibitors Need to Know

We want you to have a great Job Fest experience! Here are 3 steps we recommend;

   Watch a recorded webinar.

If you were't able to participate in the live webinar, no problem! You can select either link to watch the recorded sessions. They are both essentially the same, and will give you an overview of the event.

Getting Ready

Three Quick and Easy Steps

Job Fest exhibitors have a very unique opportunity to promote their organization to high school students, parents and the community by engaging in a social media and training environment that allows for an effective exchange of information in a cost and time efficient manner.

Registered exhibitors will have an opportunity to set up a virtual booth in a career-fair style environment that will allow them to provide information about their company and interact with students without having to physically attend the event. Exhibitors can participate in Job Fest right from their own workplace!

It looks like this;

This virtual model saves on travel costs, company resources and creates an opportunity for students to ask questions and review information that they may not be inclined (or have the time) to do in a physical venue.

This model also encourages more student involvement than ever before as it is available to all area high schools in the southwest region (Charlotte County, Saint John, Kings County) instead of only select students from each high school.

This will be the 3rd year using a vritual model and feedback has been extremely positive.

How it Works

Conditions of Participation

Job Fest 2013 will have 32 industry booths with multiple exhibitors in each booth representing companies from that industry. This will allow students to access information about a particular industry and then have an opportunity to get information from local companies by engaging in a chat forum. The goal is to make students aware of the diverse career opportunities that are available to them and better prepare them for their transititon from school to the workforce.

It is FREE for companies to participate, but exhibitors must agree to the following requirement;

You must designate employees from your company to be available via a chat forum for two days (April 3rd & 4th) from  9:00 AM to 4:00 PM.  It does not have to be the same employee for an entire day (or both days).  Most companies will have a cover-off schedule whereby a couple of company representatives are available at any given time. Much like communicating via email, company employees would get a chat notifier that a student had a question for them to answer. The expectation would be that the students could receive an answer to their questions immediately.



There is no requirment to volunteer to assist in mock interviewing a few students but it would help! Students look forward to having an opportunity to practice their interviewing skills through a 15 minute mock interview session with an industry representative. Only some students will be selected for interviews and a schedule will be worked out with the school and a representative from your company to visit a school once to interview a small number of students (10 maximum). Employer feedback is very positive for this activity as many enjoy the opportunity to mento a student and give them some job search advice. There is a place on the registration form to indicate your interest.

Benefits

What's in it for You?

Did we mention it is FREE to participate?

The only expectation is the commitment to having staff participate during the live 2 day event. If you can spare some time and interview a few students to provide them with a positive educational experience, that would be appreciated (but not required).

Other than that, there are no strings attached and your organization can enjoy the following benefits:

Participate in an effective communication platform that may have benefits for your company in the future (recruiting, elearning, conferences, trade shows, etc.).  This is an effective way to try out this type of technology to see if it may be an effective part of your business model in the future



Positively promote and advertise your company within the region.



Could be used as part of your recruitment strategy to inform youth about your organization so that they may be interested in working with you upon graduation.



More cost effective in terms of staff time and resource cost to attend a career fair in a virtual environment as opposed to a tradition physical venue.



Great professional development for staff as we will walk you through the design and development of your virtual booth.  It's quick, easy and fun.



Network with other industries, students and the public.

List of Job Fest 2013 Exhibitors

Companies will be listed as they are confirmed exhibitors for Job Fest. If you would like to participate, please download the registration form (above).  If you have registered but do not see your company logo, please contact us to confirm that we received your registration form.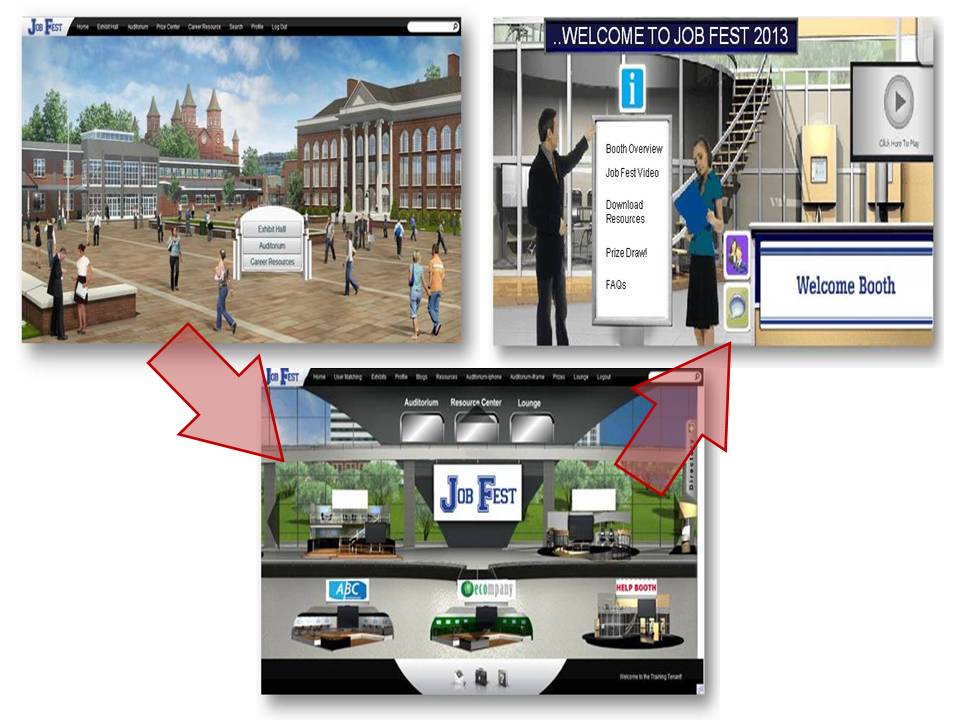 Main Screen

(Entry point

for Job Fest)

Exhibit Hall where visitors can explore booths,

watch career videos in the auditorium or visit

the career lounge to download free resources!

Visitors can enter exhibit booths to view industry info and chat online with an industry representative.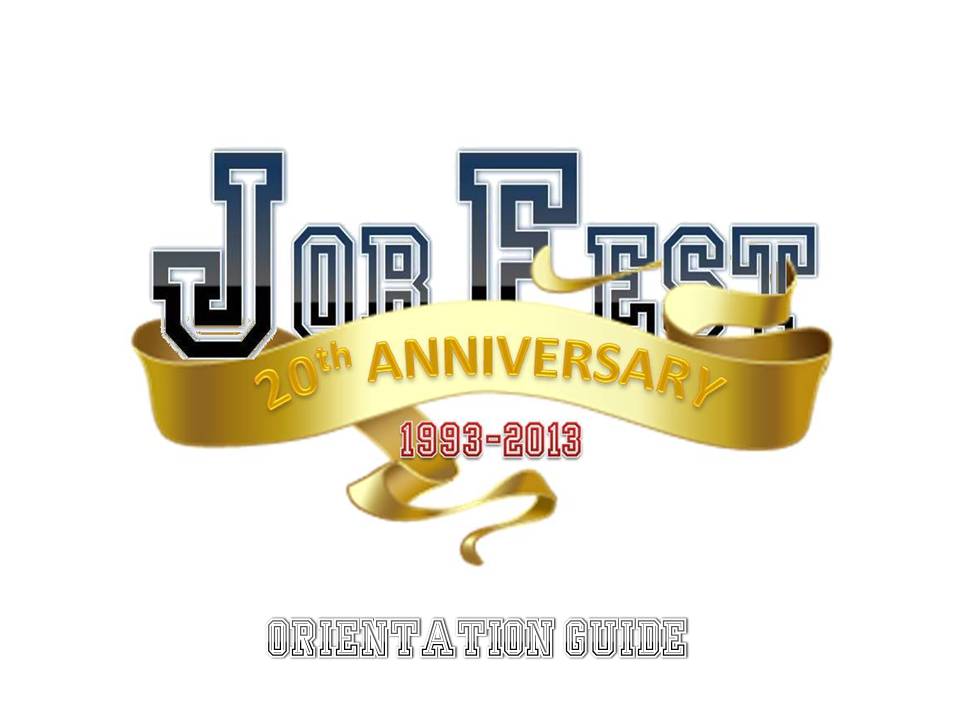 Explore the environment

A sneak peek is available March 25-27th for you to explore the platform and get familiar with the event.

You should have received a personal invitation.  If not,
email us
!
     Read this guide

An orientation guide has been prepared to help you navigate the event.  Event staff will be on hand to answer your questions, but you may find this guide useful.